Come sailing with Asia Yachting in Thailand, Malaysia, Indonesia, Burma or The Andaman Sea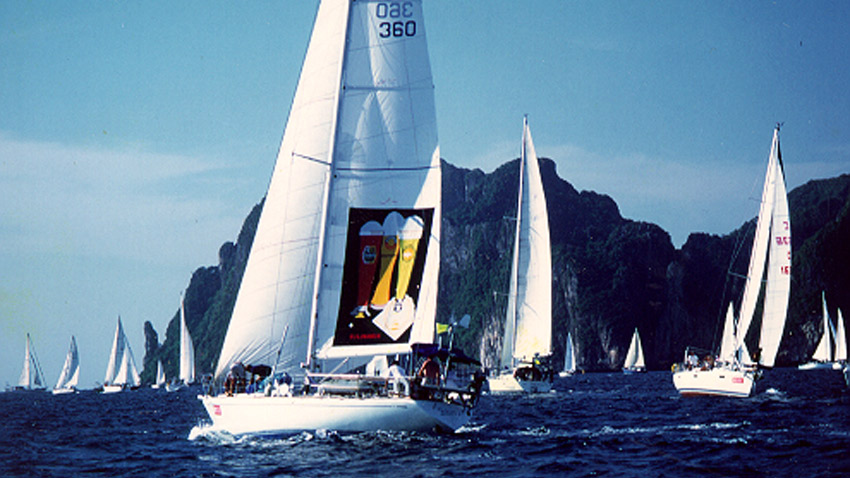 Patrice III was built as a 47 foot Admirals Cup racer. Design: Sparkman & Stevens.
I bought the yacht in 1996 and have now remodeled her, so she is now perfect for charter and day cruises.
The sailing area
In periodes Patrice III will be operating in Thailand, Malaysia, Indonesia and tha Andamen Sea
The area around Phuket – The Andaman sea, contains thousands of islands, bays and lagoons with crystal clear water, the temperature is about 23-25 dg, Beautiful coral formations and lagoons, white sandy beaches, framed with tall coconut palms. It is surely one of the world's most beautiful and perfect areas for cruising. The diving in the area is on the top ten list for The best diving of the world. The Phang-nga area is famous for its beauty and spectacular scenery, with islands soaring straight out of the water, the caves and tunnels with hongs, which are lagoons inside islands, are only passable in a rubber dinghy at low tide.
Patrice has an Avon rubber dinghy with a hard bottom and a 9 hp outboard for sailing in these areas.
About myself: I started sailing as a child sailing in small boats of various types and later in life sailed Racing yachts, Keel yachtsand Cruising yachts both in races and cruising.
Since 1992 I have sailed more than 80.000 Nm. as captain on private yachts from 42 – 70 feet long.
My favorite area is the Pacific and Asia.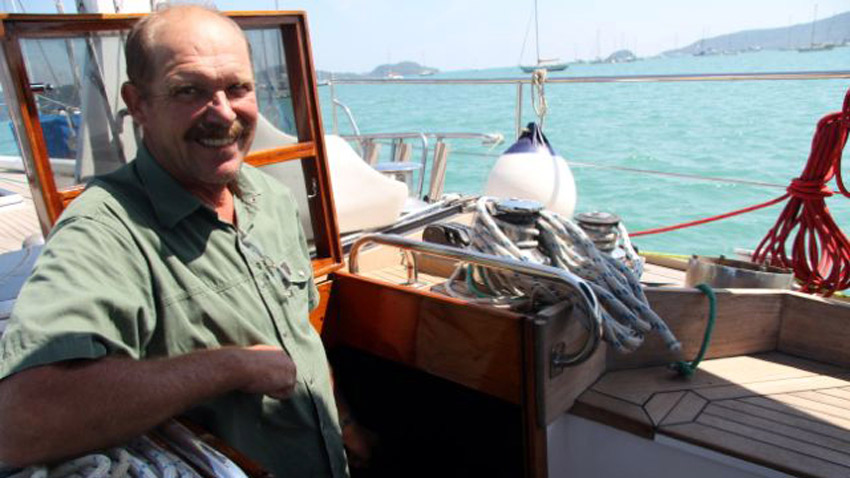 From Europe you can buy tickets to Bangkok. Prices starting from 500 US $ return.
The rainy season begins in july and ends at the beginning of october. You can still sail off-season as Phuket is out of the hurricane area, although some days can be overclouded and have some rain for a couple of hours in the afternoon.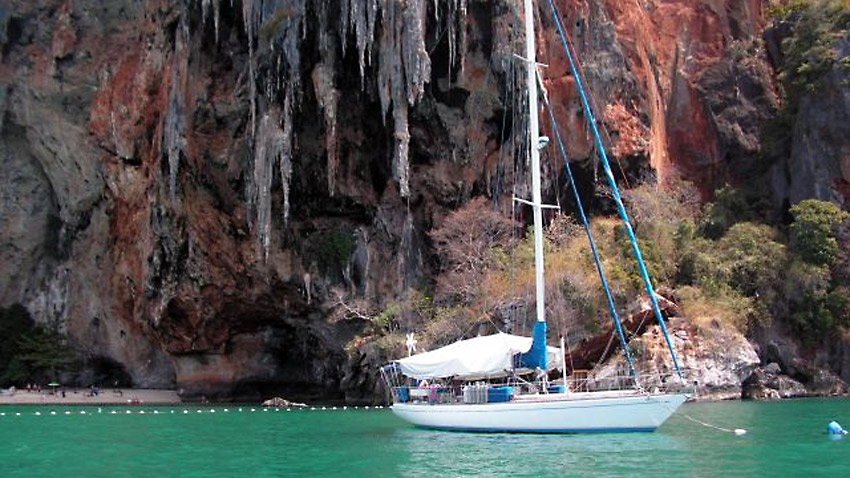 Find Asiayachting.com på Facebook
Asiayachting.com
Contact:
If you would like more information:
Hope to see you in Thailand.
Bo Søndergaard.
S/Y Patrice III
191/2 Moo9 ChalearmPrakiat soi 6
Apmhur Muang 83130 Chalong
Phuket, THAILAND
E-mail: asiayachting@yahoo.com
Mobil Thailand: (+66) 0862743060
Mobil Thailand: (+66) 0899090759
Mobil Denmark (+45) 52 70 34 94 – When we are in Denmark in the summer