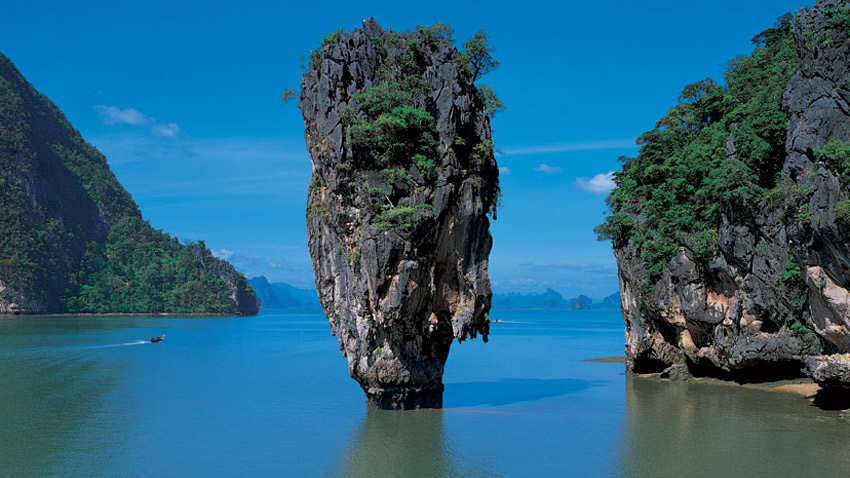 Read more on sailthailand.info
Southern Thailand has two weather seasons: high season and low season. High season begins in November and features higher percentage occupancy in hotels and higher prices for goods and services. In Phuket, the change in prices can be pretty dramatic. The weather is generally clear and sunny. The coolest weather is in late December through early January. Peak high season is the Christmas-New Year period. It's crowded and more expensive.
Low season features wind predominantly from the southwest. Storms which originate in Antarctica, pass by Sumatra on the way to Phuket. There are periods of one or two weeks during which it rains at least a little on most days. These are actually prime kayaking conditions. Cloudy days are cooler, making paddling more comfortable. Conditions often change by the hour. We put on sun screen in the morning and watch approaching rain fronts in the afternoon. It's beautiful!
The good news is that it allways possiply to find a good overnight ancorridge.
All in all, there's no bad time to visit southern Thailand. The southwest monsoon season isn't as bad as you might think. The skies are often clear and the seas moderate. There's really no reason why the southwest monsoon should interfere with a good sailing vacation.
In sum, if you like cheaper prices and potentially wilder weather, come in the low season. If you like clear weather and predictable conditions, come on over in the high season.
Climate in Thailand
Phuket: Annual Weather Averages
 Climate in Thailand: temperature, precipitation, when to go, what to pack
Along the west coast, on the Andaman Sea (see Similan Islands, Phuket, Krabi, Phi Phi Islands, Koh Lanta, Koh Lipe), summer is very rainy, since the monsoon hits the coast directly from the sea, while there's little rain from December to March. Here is the average precipitation in Phuket.
In addition, during the summer monsoon the sea can be rough, and reaching the islands by boat can be difficult.
So here the best time is from December to March; in April, pre-monsoon showers are more frequent than elsewhere, even though the amount of sunshine is not affected by much.